Company Overview
Advancing Innovation in Medical Products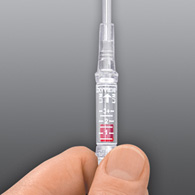 Ingen Technologies was established in 1999 to research and develop home healthcare products for the growing respiratory market. The global medical device industry is growing rapidly, with a value expected to hit $228 billion by 2015, up from $164 billion in the year 2010, marking annual growth of nearly 7%. COPD (Chronic Obstructive Pulmonary Disease) includes chronic bronchitis, emphysema, and asthmatic bronchitis, all of which obstruct airflow from the lungs. It is a leading cause of death, illness, and disability in the United States, and other large countries.
Ingen's Mission: A Commitment to Customers
An estimated 10 million American adults were diagnosed with the condition in 2000, but data from a national health survey suggests that as many as 24 million Americans were actually affected. The US home healthcare industry comprising of about 20,000 companies and agencies generates a total annual revenue of $55 billion. We are a part of this industry and will be a major player over the next 2 years. The industry is characterized by fragmentation, consequently, the top 50 companies by size hold less than 25 percent market share.
The Beginning
An essential component to COPD patients using oxygen at home is the oxygen flow meter. Our Smart Nasal Cannula with Oxyview can accurately measure flow rate and confirm that the right amount of oxygen is being delivered, making it the gold-standard potential for 600 Million patients worldwide, according to the World Health organization.
Our Oxyview technology is registered with the Food & Drug Administration (FDA) as a Class-I Device, and is approved for reimbursement by Medicare and all other insurance carriers; since the product has been granted the HCPCS reimbursement approval code from Medicare's CMS division. We also hold a manufacturing license and are in good standing with the Department of Public Health.
Our Capabilities
Ingen is committed to meeting the needs of its customers through ongoing product innovation and support. Ingen distributes its products through a national distributor network domestically and abroad and is committed to its customers beyond the sale of our product.